By OTU Coordinator on 28/05/12 at 11:00 pm
Triathlon Solomon Islands recently hosted a Level 1 Coaching Course at Honiara and we
saw 14 new triathlon coaches welcomed to the sport. President Joe Au Ramosaea and
Secretary General Jan Katene were gracious hosts and made sure things ran smoothly at
all times.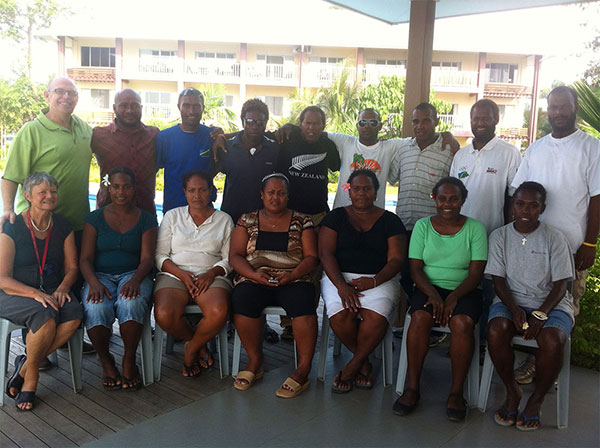 The 14 course participants were very excited to have such an opportunity given to them
and mentioned that they had done quite a few courses in the Solomon's but the ITU
courses were the most professionally run and most interesting of all.
As course facilitator, I was asked to attend their local monthly race on the following
Saturday and was delighted to watch triathlon in its most pure grass roots form being
enjoyed by all. It should be noted that the course was very well run as a direct result of a
previously held Technical Officials Course.
Course Facilitator Peter Clifford wishes to thank all people concerned for their energy and
enthusiasm in making this course such a success.